Meet Darin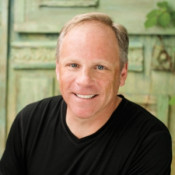 Broker With Portland Digs Referral Source®
503-239-7400
503-784-7626
503-239-7401
2737 SE 21st Avenue
Portland
,
OR
97202

Download vCard
Darin Provost Biography
A local resident for over 40 years, Darin is at home in Portland. He has worked full-time as a Broker since 2005 and is dedicated to being a resource to his clients. He is a graduate from Portland State University with a Business Degree in Finance, so numbers come natural to him. If you'd like to know what your house is worth - Call him! He began his professional career as a financial analyst for the City of Portland and worked progressively with Portland's water utility for 17 years.
After a long career with the City, Darin's restless nature led him to a successful 12 year career in real estate. He bought his first home in 1993 in SE Portland at 43rd & Clinton – just a short walk from the Portland Digs' office.
Undoubtedly, you'll feel his love of the business and experience comforting. Darin works hard for his clients and is available to help first-time home buyers, investors, and long-time homeowners looking to move.
When he's not working, Darin spends time with his family, on a motorcycle, or on the Columbia River windsurfing.
Click Here for Darin's update on Portland Home Values.
Read what a few of his clients have said:
"You won't find a more knowledgeable, responsive, or helpful realtor than Darin Provost. He really knows his stuff and, on top of that, he's friendly and has a great sense of humor." – Alisa
"Darin was always prompt, quick to find answers to our questions, and helped us tour homes with good knowledge of the positives and negatives for each home. He was amazing at showing us ways to compare and rule out homes that would not be to our advantage. We would highly recommend him to assist in your search for a home as he did for us." – Jeanine
"Darin helped me purchase my first home in Portland. At that time it was a seller's market and he watched out for me to make sure I got what I needed. Later when I was getting ready to purchase another home, there was no question about who I wanted to represent me. Darin is a professional expert when it comes to real estate. I highly recommend him. When I get ready to buy another home, Darin will be my realtor!" – Jim
Click Here for more client testimonials.